---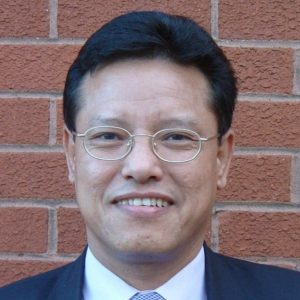 I sincerely commit that I will live up to the motto of our association 'For Nepali by Nepali'. We aim to realize it by continuing to accelerate our efforts in innovation while working together with our esteemed members, like-minded institutions, and associates to harness our potentials to transform and help solve social issues.
I have deep admiration for each of the members of the association, you have chosen to join the premier social organization; solely dedicated to the betterment of Nepali Diaspora, migrant workers, and Nepal. I am aware of the long and odd hours you have committed to our association and it is through your continued dedication and support that NRNA has reached this height. I salute you all!
Continuation of ongoing projects and contributing to society through the creation of new values with innovative ideas, technologies, and products will be the major objective of my tenure. Integrating, attracting and nurturing the participation of the next generation diaspora into the NRNA movement is very crucial for its continuity, growth, and development and is high on my agenda.
Diasporas have been recognized as the catalyst for change and contribute significantly at the micro and macro levels of the economy of both; the countries of origin and residence. Residing in distant lands, Nepali Diasporas have succeeded spectacularly in their chosen professions by dint of their single-minded dedication and hard work. What is more, they have retained their emotional, cultural and spiritual links with their motherland.
It is for the benefit of the home country as well as the diaspora community that the potential and the promise of this huge reservoir of resources, human and economic, be harnessed to improve the lives of the Nepali people both at home and abroad. Nations that can tap on this niche, by addressing diaspora concerns, can generate the flow of knowledge, skill, and resources to complement their national efforts for development.
I place greater emphasis on sustainability and social responsibility. Our association must do its part to address multiple facets of social issues in tandem with our pursuit to unite and engage the Nepali Diaspora globally. We will continue to deliver our commitments by constant adherence to our mission and core values.
Chief Patron of NRNA UK
Major (Retd) Damar Ghale MBE